Arsenal, Chelsea, Liverpool, Manchester City, Manchester United, and Tottenham have agreed to join a breakaway European Super League.
The new format has been put forward as a rival to the UEFA Champions League, but not as a replacement to domestic leagues.
As well as the six Premier League clubs, three La Liga teams and three Serie A clubs have agreed to join the new Super League.
A statement read: "Twelve of Europe's leading football clubs have today come together to announce they have agreed to establish a new mid-week competition, the Super League, governed by its Founding Clubs.
"AC Milan, Arsenal FC, Atlético de Madrid, Chelsea FC, FC Barcelona, FC Internazionale Milano, Juventus FC, Liverpool FC, Manchester City, Manchester United, Real Madrid CF and Tottenham Hotspur have all joined as Founding Clubs.
"It is anticipated that a further three clubs will join ahead of the inaugural season, which is intended to commence as soon as practicable."
The agreement comes on the eve of plans to introduce a new format for the Champions League. UEFA has put forward changes to increase the number of competing teams in Europe's top club knockout competition from 32 to 36.
Plans for a European Super League would be very damaging for football and we support football authorities in taking action.

They would strike at the heart of the domestic game, and will concern fans across the country. (1/2)

— Boris Johnson (@BorisJohnson) April 18, 2021
The proposed amendments also include an overhaul of the group stage into a single table, as opposed to the current groups of four clubs, with teams playing ten matches each, and a play-off round introduced before the last-16 phase.
The alterations will be decided upon at UEFA's executive committee on Monday morning, with top officials at the governing body set to meet in Switzerland.
A statement from the ECA, (European Club Association), released on Sunday evening, said it "strongly opposed" the "closed Super League model" which has been reported on. The organisation has made clear its desire to work with UEFA on amending the structure of European club football from 2024 onwards.
There have been reports of a plan for a breakaway league for a number of years and the speculation returned in January with several media reports that a document had been produced outlining the plans for a 20-team league.
The Premier League, and the organisation's CEO Richard Masters, have condemned the European Super League concept, and Masters has written to all 20 clubs to indicate the League's opposition to the project.
"We do not and cannot support such a concept," Masters' memo read.
Under Premier League rules, which all clubs sign up to, a club needs "prior written approval" from the Premier League Board to enter another competition not including the Champions League, Europa League, EFL Cup, FA Cup, Community Shield, or competitions sanctioned by the county association of which it is a member.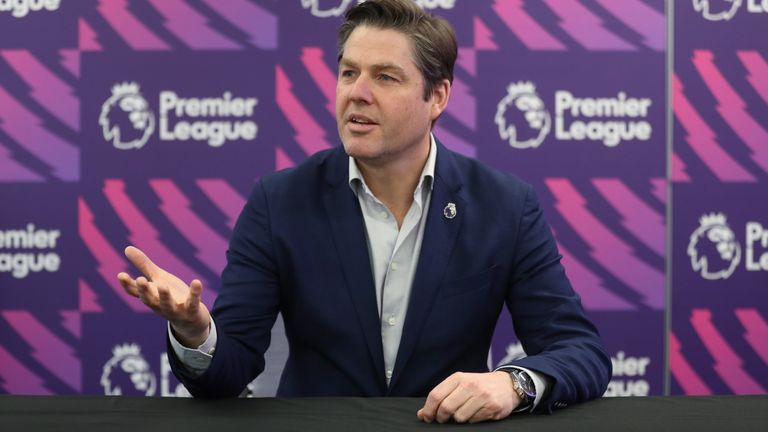 UK Prime Minister Boris Johnson and Oliver Dowden, DCMS (Department for Digital, Culture, Media and Sport) secretary, have condemned the plans, with Johnson tweeting that the breakaway League would be "very damaging for football". Labour Party leader Keir Starmer has said it "risks shutting the door on fans for good".
The EU Parliament Sports Group – which represents 125 MEPs – has criticised the proposed League, saying that the proposals have "no other purpose than making profit".
The FA have not ruled out taking legal action over the proposals and have indicated they will block any requests from teams to join such a league.
The PFA, the Football Supporters' Association, a number of supporters' clubs, and prominent figures in the game, including former Manchester United manager Sir Alex Ferguson and Sky Sports' Gary Neville, have voiced their disapproval of the project.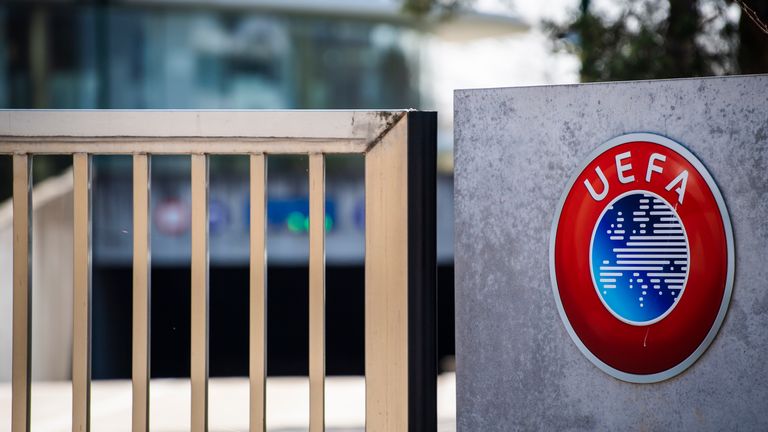 Earlier on Sunday, UEFA released a joint statement, personally sanctioned by the governing body's president Aleksander Ceferin, with the FA, Premier League, La Liga, and Serie A, as well as the Spanish and Italian football federations, which blasted the plans.
UEFA stressed that Europe's top national football governing bodies and leagues will remain united in opposing the "cynical" initiative, and will use all methods available to them, including legal action, to prevent the scheme from being put into practice.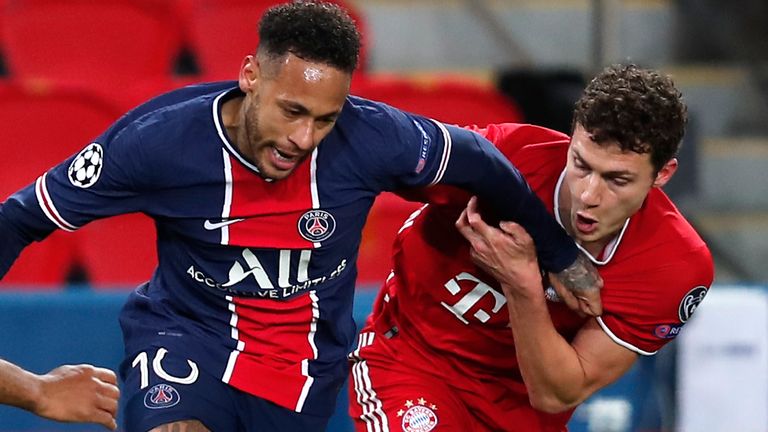 European football's governing body has also said clubs involved will be prevented from competing in "domestic, European or world level" competitions and that players may be stopped from representing their countries. Meanwhile, UEFA praised sides in France and Germany for not agreeing to join the European Super League.
In January, FIFA said that a breakaway league would not be recognised and that "any club or player involved in such a competition would as a consequence not be allowed to participate in any competition organised by FIFA or their respective confederation" – meaning players would be banned from the World Cup.